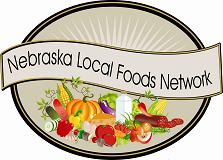 What is the Network?
The Nebraska Local Foods Network (NLFN) is a collaboration of Nebraskans working together to encourage and facilitate the increased production and consumption of local foods. The NLFN strives to build stronger communities, healthier lives and a cleaner environment.
A large, mostly unmet demand for local food products exists across the United States. This demand is driven on the consumer side by a desire to consume fresher products, have more confidence in the safely of their food, support local economies, reduce food transportation miles, and promote sustainable agricultural practices. This demand is creating opportunities for new and existing food producers to engage in higher-value markets. However, challenges exist that need to be addressed to grow the local foods movement in Nebraska. The NLFN has divided into three subcommittees and is working to address these challenges.
We are now on Facebook...